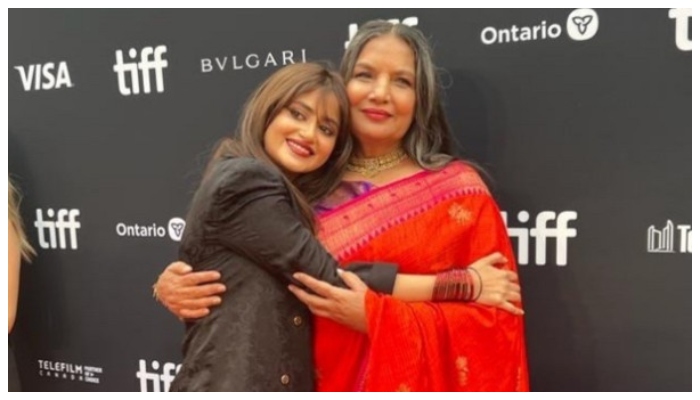 Famous Indian actress Shabana Azmi has said that she is in favor of joint production projects between India and Pakistan.
According to the report of Dawn newspaper, the Indian actress said that I think Pakistan and India can come closer through cinema than cricket.
He said that cricket widens the distance instead of bringing two countries closer, but art unites two countries, art can bring social change in countries and this is easily possible through cinema.
Shabani Azmi said that there is a lot of talent in Pakistan and when there is talent in Pakistan, India and Pakistan can produce good films together.
Apart from this, he praised Pakistani actress Sajal Ali, who worked with him in a Hollywood film, and said that Sajal Ali did a great job in the film, despite the age difference between me and Sajal, we have a great friendship.
The Indian actress told Sajal that my heart is holding her and don't let her go anywhere.
It should be noted that the British Asian film 'What's love got to do with it' (What's love got to do with it) is made by Indian filmmaker Shekhar Kapur.
Also, it is written by British filmmaker Jemima Khan. The film, featuring Pakistani and Indian actors, will be released on March 3.