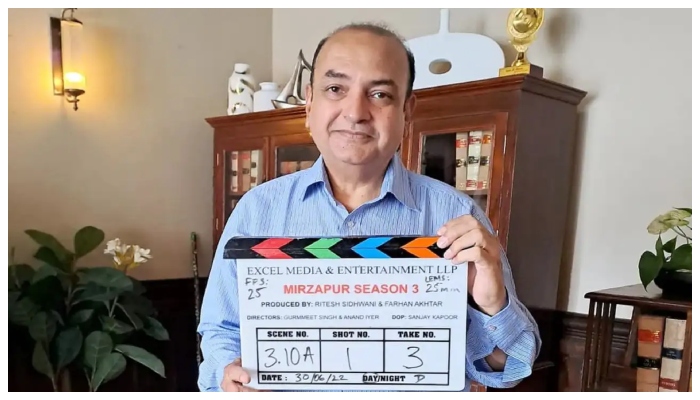 Famous Indian web series Mirzapur actor Shahnawaz Pradhan passed away due to heart attack.
According to Indian media reports, Shahnawaz, who showed the essence of acting in several TV dramas and films, died on Friday at the age of 56 due to a heart attack.
According to reports, the actor was at an award function along with other leading actors of the industry when he suffered a cardiac arrest, prompting the actor to be rushed to Mumbai's Kokilabean Hospital.
Famous Indian TV actress Surbhi Tiwari told Indian media that she was there for her brother's treatment in the hospital when she saw Shahnawaz being brought on a stretcher and was immediately taken to the room.
The actress also told that Shahnawaz was bypassed some time ago.
On the other hand, well-known actors of the industry have expressed deep sorrow and grief over the sudden death of Shahnawaz.