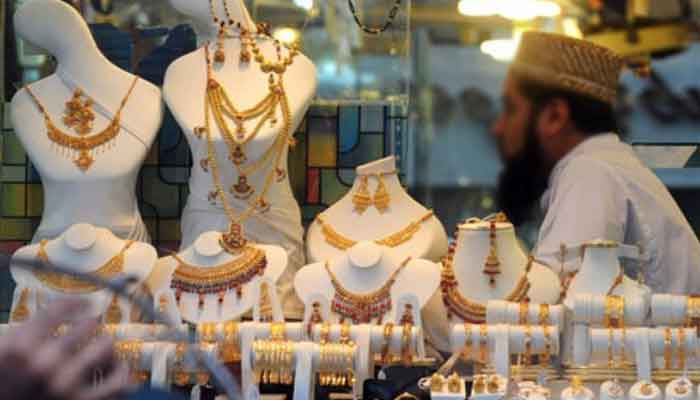 After a one-day decrease in the price of gold per tola, it has once again increased by thousands of rupees.

According to All Pakistan Gems and Jewelers Association, today the price of gold per tola has increased by Rs.
After the increase of 2400 rupees, the price of 10 grams of gold has become 1 lakh 54 thousand 35 rupees.
The price of gold in the world market has increased by 19 dollars to 1843 dollars per ounce.