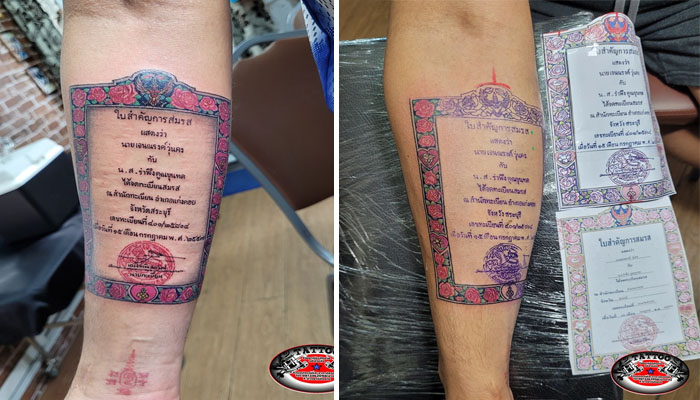 A man named Wal from Thailand surprised his wife by tattooing the marriage certificate on his hand.
According to foreign media, a man from Thailand got a marriage certificate tattooed on his hand to express his love for his wife on Valentine's Day.
Later, the pictures of the tattoo done by Wall were also shared on Facebook which went viral.
According to media reports, Wall took 8 hours to get the tattoo, which surprised Wall's wife, on the other hand, the tattoo artist says that he has done a marriage certificate tattoo for the first time.