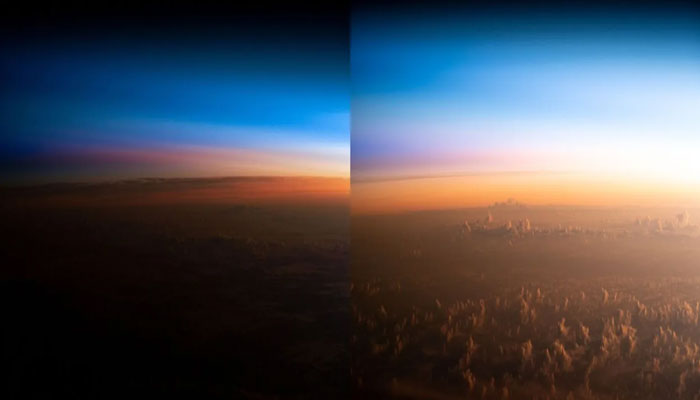 The International Space Station has captured many stunning images of our world from space over the years.

2 such pictures were released in the last few days showing the sunrise in 2 opposite corners of the world.
These images are from a single day taken from the International Space Station during Earth orbit.
The International Space Station is located in low Earth orbit, which completes an orbit around the Earth in 90 minutes.
As a result, the people living there see the sun rise and set 16 times a day.
One of these images is of the sun rising over the Pacific Ocean northwest of New Zealand.
The second photo was taken over the southern part of Brazil with less sunrise light than the first photo.
These pictures were shared on Instagram by the International Space Station which went viral.