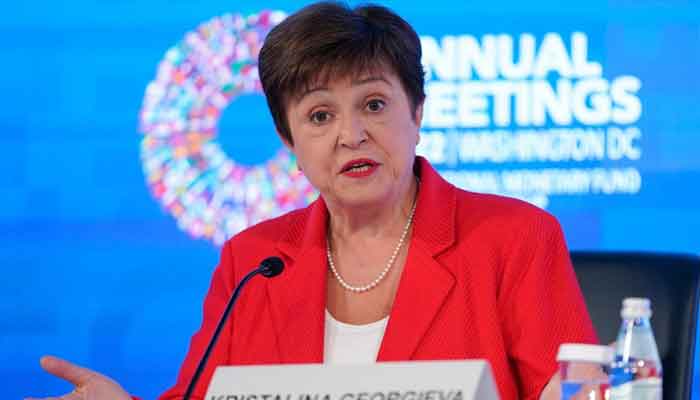 Kristalina Georgieva, Managing Director (MD) of the International Monetary Fund (IMF) says that there should be a fair system of subsidies in Pakistan.

Talking to the German media at the Munich Security Conference, IMF Chief Kristalina Georgieva said that Pakistan is facing a serious economic crisis, which it is seeking help from the IMF to deal with.
He said that the people of Pakistan are suffering from the disaster of floods, about one-third of the people in Pakistan have been affected by floods, we want Pakistan to take steps as a country, Pakistan needs to take such steps to avoid this kind of danger. Don't be in a situation where you have to restructure your loans.
Kristalina Georgieva said that we are emphasizing two important points on Pakistan, the first point for Pakistan is tax revenue, those who can earn well from private or public sector should contribute to the economy, the second point for Pakistan. There should be a fair distribution of wealth, the poor in Pakistan should be subsidized because they need protection, the rich in Pakistan should not be protected or given subsidies.