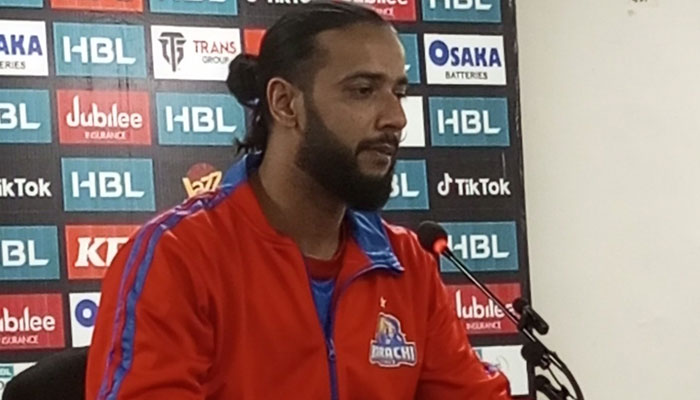 After the third consecutive defeat in the 8th edition of HBL Pakistan Super League (PSL), Karachi Kings captain Imad Wasim says that all three matches were in hand but could not be finished.
While giving a press conference after the match, Imad Wasim said that in the beginning we bowled well but in the end we did not bowl well, the target should have been chased, our team did not finish, there is a problem of finishing, good. Playing well, they lose wickets.
Imad Wasim added that the fast bowler has aggression, if he had done something wrong, the referee would have fined Amir, there is no fast bowler with Amir who can take wickets, players have to show strong intentions, will try. Forget this defeat and play well in the next match.
Imad Wasim said that Martin Guptill's innings was very good, in T20 it is important to finish well after a good start, we did not play bad cricket, there were very close matches, Shoaib Malik played great, middle order like him in Pakistan. No better, I don't want to talk about Babar, my focus is my team, once we get a win we will move on from the defeats, win one match and everyone's confidence will come back, I am sure we will make a comeback.
Captain Karachi Kings said that all the match winners are in the team, they are trying to make a combination, we have to sit and think whether to go with the combination, if we play good cricket, we can still qualify for the playoffs. We lost two matches due to bowling, one match due to batting, now we will see what strategy to do against Lahore, so far our strategy has failed, in every match the team tries to win.
It should be noted that the next match of Karachi Kings is against Lahore Qalandars on Sunday.