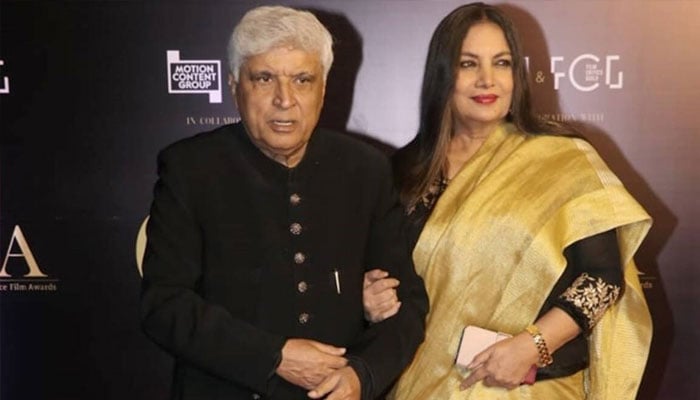 Lahore: Indian writer, poet and songwriter Javed Akhtar has spoken about his friendship with actress Shabana Azmi.
While participating in the Faiz Festival in Lahore, Javed Akhtar told Geo News that I have written somewhere that my friendship with Shabana is so good that even marriage could not spoil it.
During the conversation, Javed Akhtar, while talking about the uniqueness of Lahore, said that there are good people in Lahore, there are great concerts, if you ever call me for a week, I don't get my work done in three days, people start enjoying themselves and it's time to go back from Lahore.
On the other hand, talking about the famous poet Faiz's poetry, the Indian songwriter said that Faiz's poetry has the quality of moonlight, where the moonlight makes the landscape beautiful, jail is not a beautiful place, but after reading Faiz's poetry, I feel like going to jail. .