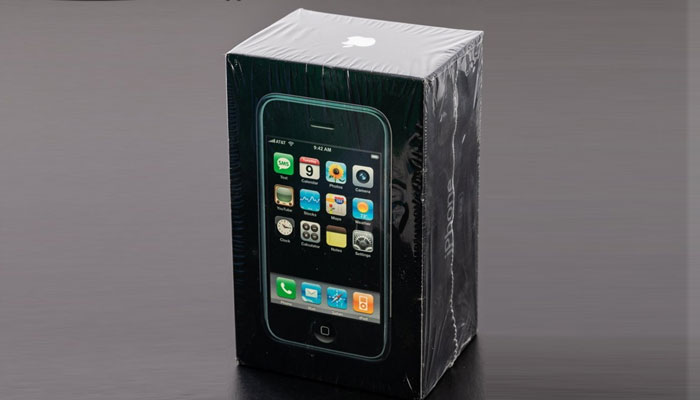 How much money would you be willing to spend on a 16-year-old smartphone, especially if it was a device that made new history?

A person answered this by buying the original iPhone for 63 thousand dollars (more than 1 crore 64 lakh Pakistani rupees).
In the United States, a Cell Pack model of the iPhone first edition was auctioned for a record 63 thousand 356 dollars.
On February 2, the phone was put up for auction with a starting bid of $2,500, and bidding continued until February 19.
The auction house expected the iPhone to sell for $50,000.
The phone was owned by Karen Green, a woman who received it as a gift in 2007, but was unable to use it due to problems with the phone connection and left it in a closet.
Now they have put it up for auction to raise money for their business.
Note that this iPhone with 8 GB of storage was offered for sale in 2007 for $599.
This phone has a 3.5-inch display and a 2-megapixel camera.
In comparison, the new iPhone 14 has 128 GB of storage and a 12-megapixel main camera with an ultra-wide lens.