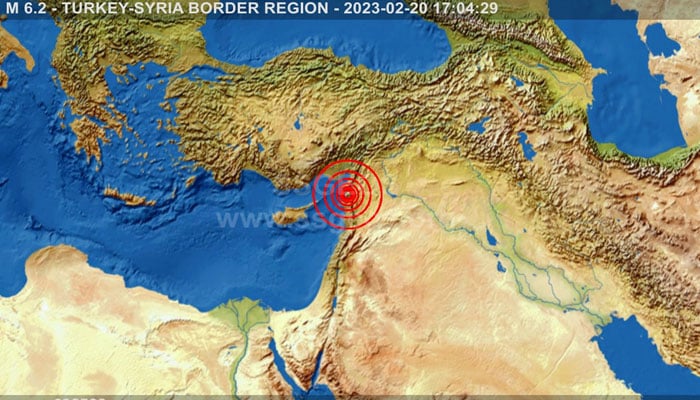 There was an earthquake on the border between Turkey and Syria.
Foreign media reports said that strong earthquake tremors were felt in the southern regions of Turkey at 8:04 local time, while these areas are already affected by the February 6 earthquakes.
According to reports, the magnitude of the earthquake in the border areas of Turkey and Syria was recorded at 6.4.
In viral videos on social media, buildings and street electricity poles in the Turkish province of Hatay can be seen swaying.
According to reports, earthquake tremors were also felt in Egypt and Lebanon, but no immediate casualties were reported.
It should be noted that more than 44,000 people have been killed and thousands injured in the 2 devastating earthquakes that occurred on February 6 in Turkey and Syria.