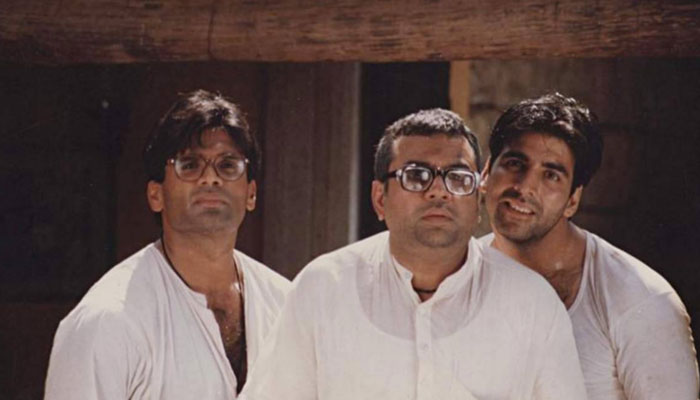 If you are looking forward to the third installment of popular Bollywood film series Herapheri, then the good news is that its shooting has started.

According to media reports, the shooting of Herapheri 3 began on February 21 in Mumbai.
Another good news for the fans of this film series is that Akshay Kumar is also all set to act in Herapheri 3.
Earlier in November, there were reports that Akshay Kumar had refused to act in Herapheri 3, which will be followed by actor Karthik Aaryan.
Akshay Kumar had also confirmed on the occasion that he was not working on Herapheri 3 as he was not satisfied with the script.
But it seems that the producers of the film managed to convince Akshay Kumar to act in the film.
According to media reports, Paresh Rawal, Sunil Shetty and Akshay Kumar have started shooting for the film.
Reports said that meetings in this regard had been going on for several months and the shooting of the film was started without any official announcement.
Earlier it was being said that Anees Bazmi will direct the film, but now Farhad Samji has been roped in to direct the film.
However, the details about the other cast of the film have not been revealed yet, while the release date has not been announced.
It should be noted that the most popular Bollywood film 'Hira Pheri' was released in 2000, after its success, its sequel 'Phar Hera Pheri' was released in 2006, both starring Akshay Kumar, Paresh Rawal and Sunil Shetty. Role played.