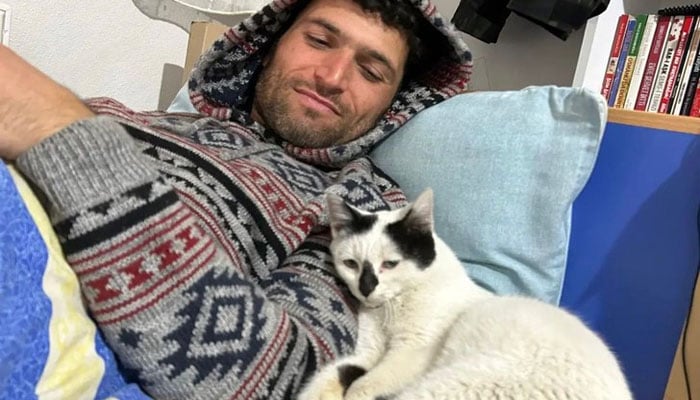 After the earthquake in Turkey on February 6, where many animals, including humans, were rescued, the same volunteer rescued a cat from the rubble, which the cat is not ready to leave.
According to a foreign news agency, the number of people who have died from the earthquake in Turkey and Syria has exceeded 46,000 so far, but efforts are still being made to evacuate the people trapped in the debris, while at the same time, the helpless people buried under the debris are also being rescued. Is.

A few days ago, the adviser to the Minister of Interior of Ukraine, Anton, shared a video about the Turkey earthquake, which showed a cat pulled from the rubble and a rescue worker.
In the video, it was seen that after coming out of the wreckage, the cat was sitting on the volunteer's shoulder instead of running away due to fear.
However, Anton has now shared another photo which shows that the cat is not ready to leave the volunteer and is staying with the rescue worker.
It can be seen in the picture that the volunteer is in his house and the cat is also sitting with him.