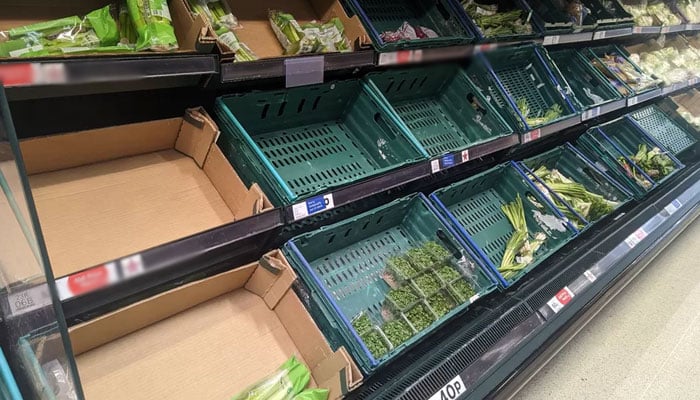 In the UK, the sale of some fruits and vegetables has been restricted due to shortages of basic food items.
In supermarkets, the purchase of tomatoes, peppers, cucumbers, salad bags, broccoli and cauliflower was restricted.
Citizens are worried about not getting the necessary vegetables, pictures of empty vegetable and fruit stalls in supermarkets are circulating on social media.
According to traders, the supply chain has been affected due to severe heat, rain and floods in Southern Europe and North African countries.
Experts say that the shortage of fruits and vegetables may continue for a few more weeks.
Officials say they are working with local farmers to overcome the shortage.
It should be noted that in winter Britain usually imports vegetables from Spain and African countries, but in summer most of its needs are met by local production.