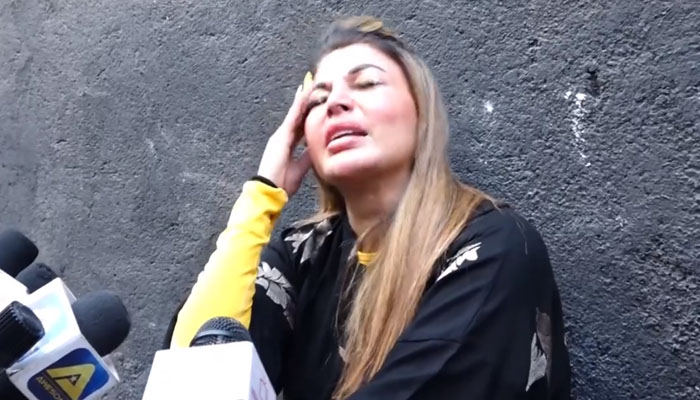 Bollywood dancer Rakhi Sawant got emotional while talking about husband Adil Khan Durrani.
During the conversation with the Indian media, Rakhi became overwhelmed and while crying, she said, 'Why did I believe Adil?', during which Rakhi also started slapping herself in front of the media.
Rakhi revealed that 'an accident was going to happen to me too, Adil had made a plan, I was also going to go into the fridge or I was also going to go into a river or garbage'.
It should be noted that these days in India, incidents of killing and putting the pieces in the refrigerator are coming to light.