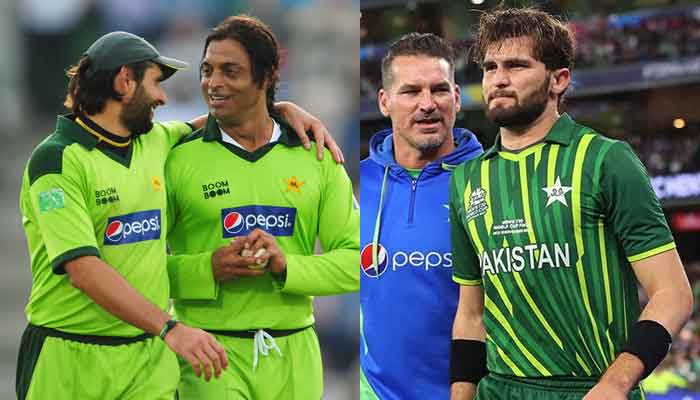 After former national team fast bowler Shoaib Akhtar criticized fast bowler Shaheen Afridi, former captain Shahid Afridi came out in support of his son-in-law Shaheen Afridi.

Speaking during a recent TV interview, Shoaib Akhtar said that Shaheen Afridi wasted a golden opportunity to become Pakistan's hero by not completing his over at a crucial time during the T20 World Cup.
He said that if Shaheen was in Afridi's place, he would have become a celebrity in Pakistan by bowling the same balls in just 12 minutes. Repeatedly.
Shahid Afridi said on Shoaib Akhtar's statement that it can be very dangerous for any fast bowler to play with an injury, Shoaib Akhtar has had many injections, that's why he can't even walk today.
Shabak national team captain continued his talk and said that this is Shoaib Akhtar's class, he can do it but it is difficult, not everyone can be like Shoaib Akhtar, it would have been very difficult to play with injections and painkillers in the injury. Because it increases your risk of injury, in this case we should leave Shoaib Akhtar alone.
It should be remembered that in the T20 World Cup final, England won the title by achieving the target of 139 runs given by Pakistan thanks to Ben Stokes' half-century. During this match, Shaheen Afridi was injured and left the ground in the 19th over.