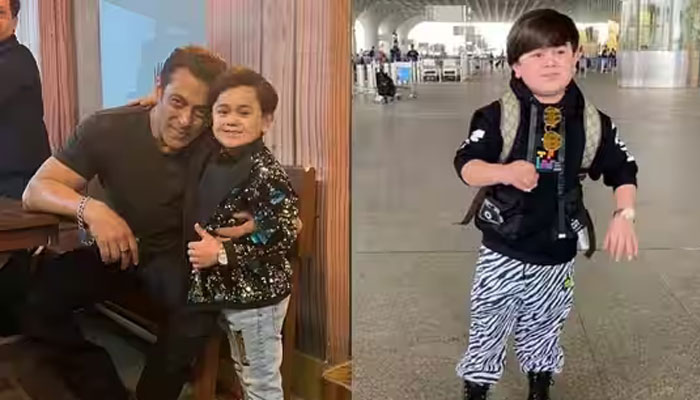 World's shortest singer and social media star Abdu Rozak, who gained fame as 'Chhota Bhaijaan' in the 16th season of Indian TV show Bigg Boss, has decided to open a restaurant in Mumbai.
On his way back to his country from India at the Mumbai airport, younger brother John Abdo Rozak told the media that he is currently going back, but he will come back soon and start his work here.
Abdu Rozak said that he plans to return to Mumbai and open an Indian restaurant here.
At the time of departure from India, he also took pictures with his fans at the airport, while sharing a picture with Indian TV show host and Bollywood superstar Salman Khan on his social media account, he wrote that Chhotabhai Jaan will stay here. .
The world's shortest singer and social media star, 19-year-old Abdu Ruzak, hails from Tajikistan but lives in Dubai, he is only 100cm tall.