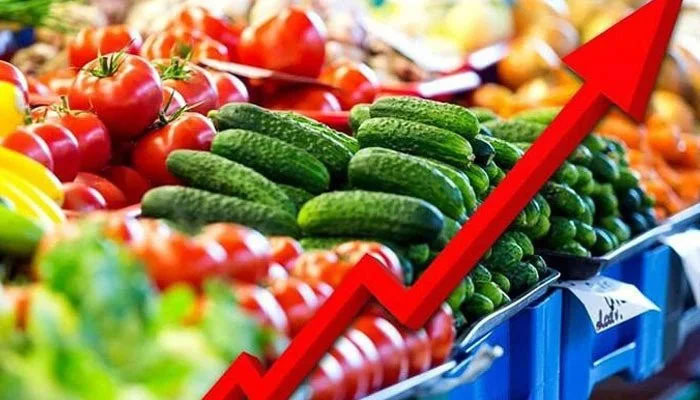 The Bureau of Statistics has released the weekly inflation report in the country.
According to the Bureau of Statistics, the weekly inflation rate has increased by 2.78% and the overall weekly inflation rate has reached 41.54%.
The Bureau of Statistics has said that the increase in inflation was due to the increase in the prices of consumer goods, during a week, the prices of 33 essential goods increased, the prices of 6 decreased and 12 remained stable.
Statistics Institute said that the most affected by inflation in the recent week was those with monthly income above 44 thousand rupees, the weekly rate of inflation for those with monthly income above 44 thousand was recorded at 42.98 percent.
According to the Institute of Statistics, the price of ghee per kg increased by Rs.13, live chicken by Rs.23 and 55 paise, and banana by Rs.10 and 37 paise per dozen.
The statistics agency says that the average price of sugar per kg increased by 3 rupees 15 paise, dal mash by 1 rupee 20 paise and cigarettes became more expensive by 76.45%.
During the week, curd, fresh milk, beef and mutton became expensive, apart from this, the prices of flour, dal mung, jaggery, potato also increased.
Onion prices fell by 13.84 percent in the recent week, domestic LPG cylinder became cheaper by 0.81 percent, the statistics agency said.