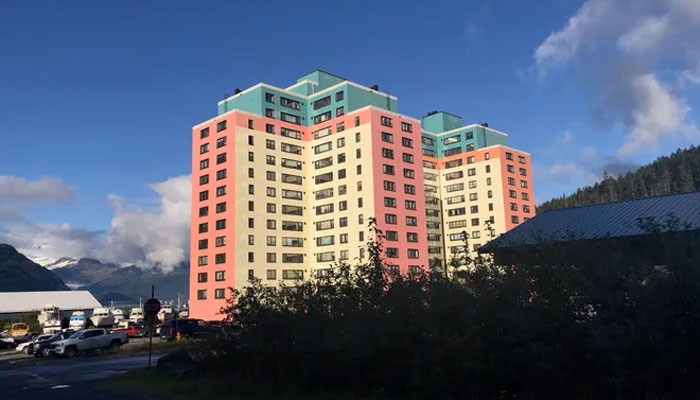 Do you know what the definition of a town is?

An area that is larger than a village and smaller than a town is called a town.
There are thousands of towns around the world, but none quite like Whittier, Alaska.
Its uniqueness is that all the residents here live under one roof.
Yes, indeed, 85% of the residents of this town of about 300 people live in a 14-story building.
Post office, police station and grocery stores are located in the same building.
Access to the town is also quite difficult and is usually only possible by boat or a tunnel.
This residential building was constructed in 1974 and is essentially a Cold War-era military barracks.
So why do all the residents here live in the same building?
97% of the town's land is owned by the Alaska Railroad, so no houses can be built there.
According to the residents, this building was built so that the residents do not need to go out and have everything under one roof.
There is even a church in the basement of the building.
If someone comes to this town from outside, he also has to turn to this building to stay.