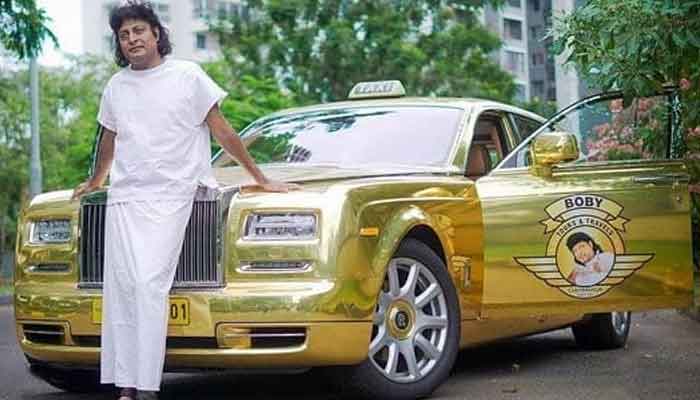 An Indian businessman has converted an expensive Rolls-Royce car worth crores of rupees into an ordinary taxi.
According to Indian media reports, Dr. Bobby Chimanur, Chairman of Chimanur Jeweler Group from Kerala state, has converted a Rolls Royce Phantom vehicle worth crores of rupees into a taxi, which people can also use on rent, but because of Rolls Royce, its rent is A little more than other taxis.
According to media reports, the daily rent of a Rolls-Royce taxi has been set at 25 thousand Indian rupees.
Dr. Bobby says in this regard that people used to look at my car with strange looks which I did not like at all, that is why I decided to convert my car into a taxi.
The Rolls-Royce Phantom car was black before it was converted into a taxi, but Dr. Bobby changed its color to golden and also installed a taxi light on top of the car so that people would not hesitate to recognize it.
The Indian businessman has named the taxi Gold Charit, which also has a very special number i.e. 0001.
Chimanur Jeweler Group has business in many countries including India and Dr. Bobby is one of the famous business personalities of Kerala state.