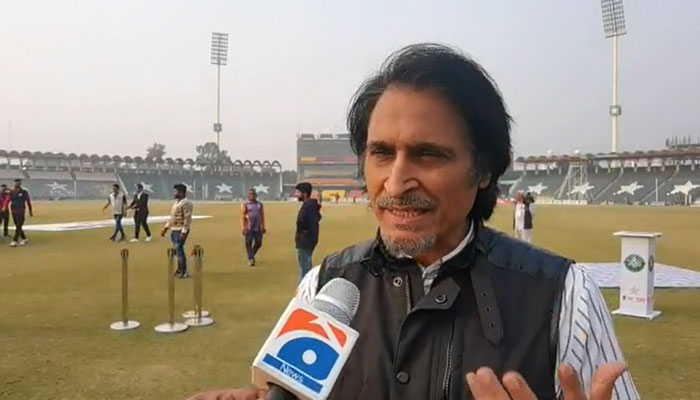 The deadlock between the Punjab government and the Pakistan Cricket Board (PCB) has continued regarding the security expenses for the Pakistan Super League (PSL) 8 matches to be held in Punjab.
In this regard, speaking in Geo News program "New Pakistan", ex-chairman PCB Ramiz Raja said in the program that if the government does not provide security, the big tournament will not be held, PSL in other cities. Shifting will cause a lot of damage.
Besides, speaking in the program, Education Minister Mansoor Qadir of the caretaker government said that this year the PSL arrangements have been estimated at Rs 1 billion 20 crores.
Caretaker Education Minister Punjab said that by eliminating unnecessary expenses, the expenditure on PSL was estimated at Rs 50 crore, of which we are ready to spend Rs 25 crore, but the Pakistan Cricket Board has refused to give Rs 25 crore. .
Mansoor Qadir said that we asked the PCB to buy the lights by giving 25 crore rupees, so that they will work every year.
He said that Ramadan is starting immediately after PSL, the financial crisis government wants to give relief to the people in Ramadan, that is the reason why it is reluctant to spend so much money on PSL. It is becoming difficult to give relief to the people.
Mansoor Qadir said that we want PCB to contribute its share to provide entertainment and convenience to the people during Ramadan.