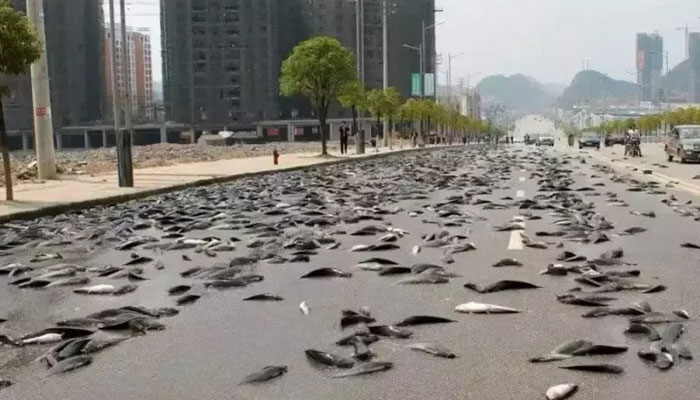 Live fish rained from the sky in Australia, citizens were shocked to see this scene.
According to foreign media reports, fish fell from the sky during the rain in a remote town in Australia, residents were shocked to see this unusual sight.
Reports state that these amazing scenes were seen in Lajamanu, a town on the northern edge of the Tanami Desert in southwest Australia.
Village elders say that such incidents have happened in the past as well. Reports said that in 2010, fish rained from the sky in the town.
The councilor of Lajamanu said in his statement that a big storm was seen moving towards the town in the past few days, the local people thought that it would rain heavily but when the rain started, the local people also saw fish falling from the sky along with water.
He said that the live fish that fell from the sky were of small size which the local children caught and put in the water pot.
According to meteorologists, such events can be caused by large-scale storms that carry water and fish or other small aquatic organisms from rivers and then fall from the sky through wind.
Some people termed such unusual rain as 'a blessing from God'.