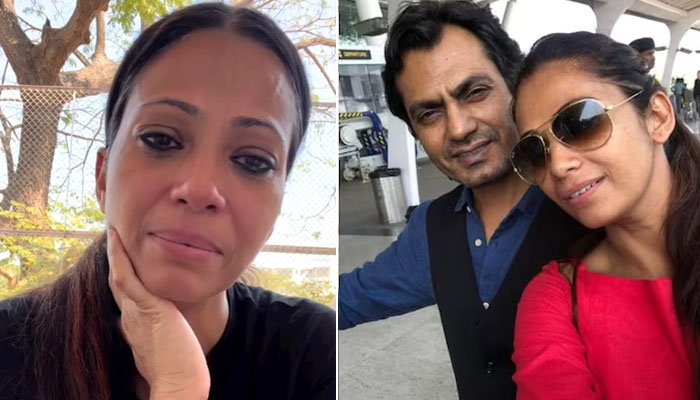 Alia Siddiqui, the wife of Bollywood actor Nawazuddin Siddiqui, has filed a case of rape against her husband and accused him of abducting the children.
Alia Siddiqui released a video on Instagram in which she is upset and Alia calls Nawazuddin Siddiqui rude and says, 'No matter how many people you buy with your money, my children cannot be taken away from me'.
The wife of the actress said in the video, 'Where will you take my children away from me? What will my children live with? My children don't even know what a father is?'
"He never felt the children, he didn't care about them at all," he added.
In the video message, Alia cried and said, 'My husband is not what he seems, he is trying to take away my children by misusing his power'.
Alia Siddiqui revealed that Nawazuddin Siddiqui has filed a court case against her for the custody of daughter Shoora and son Yani.
Apart from this, according to the Indian media report, Alia Siddiqui has filed a case of rape against her husband actor Nawazuddin Siddiqui.
According to Alia, she has filed a rape case against her husband with all the evidence.