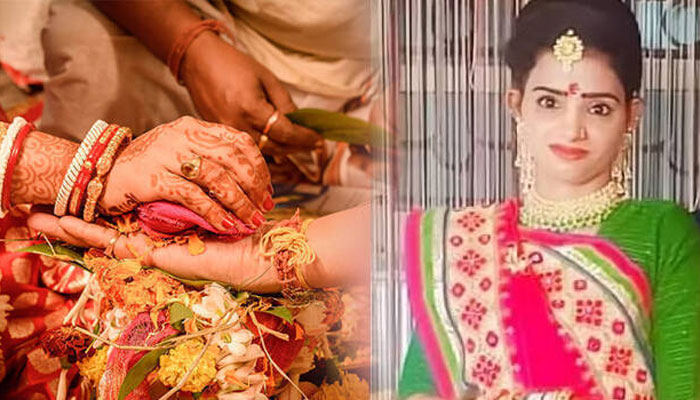 In India, the wedding scene turned into mourning, the bride died of a heart attack during the wedding.
According to Indian media, a bride died of heart attack in Subhash Nagar area in Bhau Nagar city of Gujarat state.
Reports said that the wedding rituals of Hetal and Vishal were going on at the local temple, the guests were dancing to the songs and there was ecstasy. Meanwhile, the bride fainted and fell on the ground.
However, the bride was rushed to the hospital but she died on the way, doctors said that Hetal died due to cardiac arrest.
According to the Indian media, after the death of the bride, the family decided not to send the bridegroom away empty-handed and got Hetal's younger sister married to the bridegroom.
Reports said that Hetal's body was kept in a mortuary during the wedding ceremony.