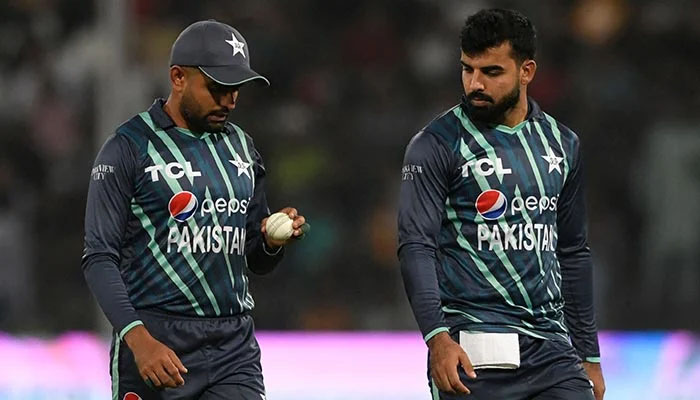 The vice-captain of the national team, Shadab Khan, has given a clear answer to those who criticized Babar Azam.
Recently, during an interview on private TV, Shadab expressed that 'it is unfair to criticize Pakistan's greatest cricketer, I think we are abusing such a diamond'.
Shadab said 'Pakistan has got a wonderful diamond in the form of Babur, he (Babur) is a bigger and more precious diamond than Koh-e-Noor'.
The vice-captain said that 'as a nation we are not appreciating Babur and putting pressure on him, after all he is a human being, we should respect him the way the world respects him'.
"I wonder when people doubt him as a captain or a leader, people should respect him like we respect him in the team," he added.