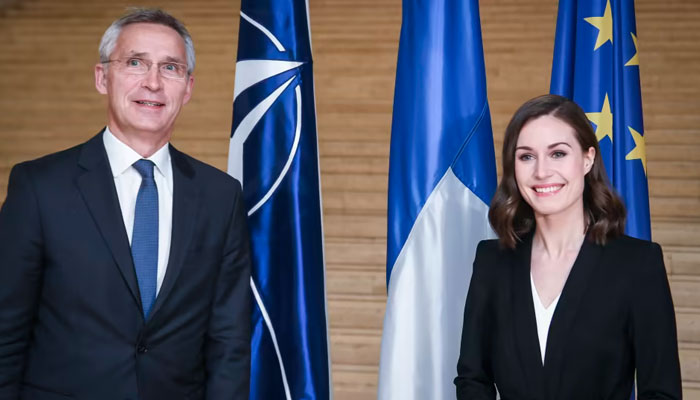 Finland's parliament approved the bill for joining the North Atlantic Treaty Organization (NATO) by an overwhelming majority, after the ratification by Turkey and Germany, the chances of Finland joining the alliance became brighter.
According to foreign media, during the voting on the bill presented in the Finnish parliament regarding joining NATO, the members of the parliament approved the bill by 184 votes against 7, but 30 in Finland's way to join the alliance. Ratification from member states is yet to be completed.
It should be noted that after the bill is passed by the Finnish parliament, Finland will not automatically join the alliance, but for this they will still need the ratification of Hungary and Turkey, because Finland and Sweden will join NATO. Both the countries had expressed concerns over the issue.
Finland's Justice Chancellor Tomas Piesti said that after the approval of the bill by the parliament, the president can sign it within three months, while President Saoli Niinisto, speaking to the media last week, said that the NATO accession bill As soon as it is approved by the parliament, he will sign it without any delay.
On the other hand, Turkey has announced to start a new round of negotiations with Finland and Sweden regarding joining NATO from March 9. Negotiations were suspended.
It should be remembered that two days ago on the occasion of the visit to Finland, NATO chief Stoltenberg said that while talking to the media, Prime Minister Sana Marin, that Finland and Sweden had agreed to the tri-day trial held in Madrid with Turkey in June last year. Having implemented the Literal Agreement, it is time to welcome Finland and Sweden to NATO by confirming their full membership.