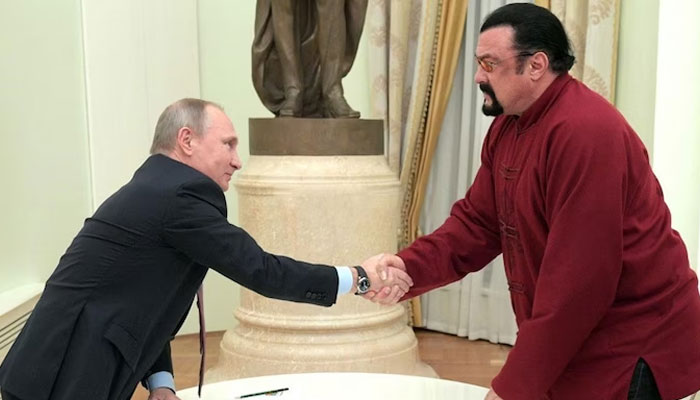 Russian President Vladimir Putin awarded Hollywood star Steven Seagal with the Order of Friendship.
According to foreign media reports, the Order of Friendship Award is given for initiatives to improve international relations.
Before receiving the Order of Friendship Award, Steven Seagal has been granted Russian citizenship, while Russia also appointed Seagal as the representative of the Ministry of Foreign Affairs for the United States and Japan in 2018.
According to reports, American actor Steven Seagal is in favor of Crimea becoming part of Russia.