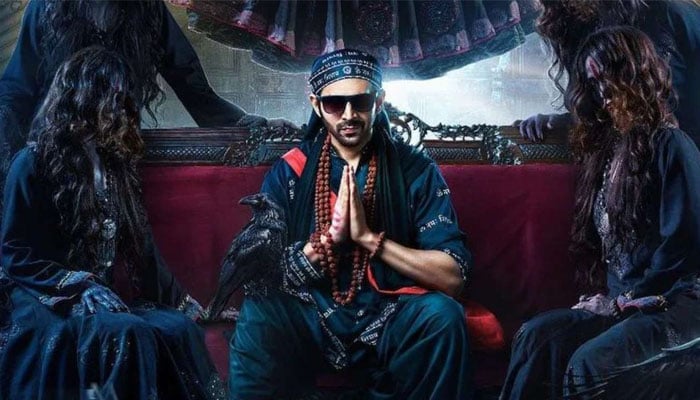 Bollywood actor Karthik Aaryan announced the movie Bhol Bhaliya 3 and released its teaser.
Karthik, who played the role of 'Rooh Baba' in Bhol Bhaliyaan 2, released the teaser of the film on Instagram and captioned it, 'Rooh Baba is coming back in Diwali 2024'.
It is also worth mentioning here that Karthik's Bhol Bhaliya 2 was a big hit at the box office.
The teaser released by the actor shows the ancient mansion where the story of Bhol Bholia 2 ended.
In the teaser, Kartik Aaryan can be heard saying 'Kya laga kahani is over? Doors are closed only to open again one day, I don't just talk to spirits but spirits come inside me.
According to Indian media reports, the film will release on the occasion of Diwali 2024.
It should be noted that Bhol Bhaliya was first released in 2007 which set many records.
Vidya Balan and Ameesha Patel were seen in the lead roles along with Akshay Kumar in this film.