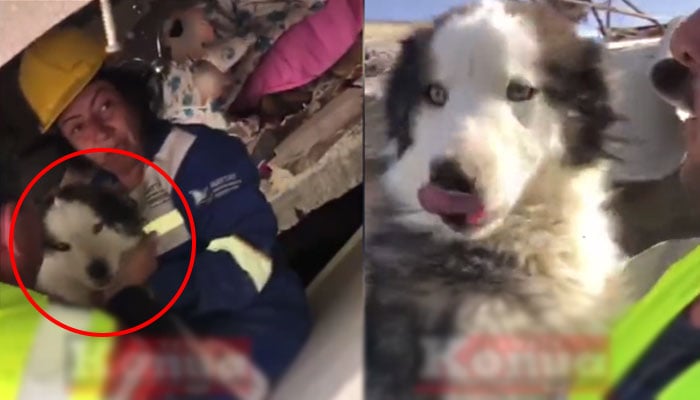 23 days after the terrible earthquake in Turkey, a dog buried under the rubble was miraculously pulled out alive.
It should be noted that more than 50,000 people died in the 7.8-magnitude earthquake that hit Turkey and Syria on February 6, while millions were injured and others were displaced.
As a result of the earthquake, hundreds of buildings were destroyed, while the work of the rescue authorities to remove the debris is still going on.
According to reports, a dog was pulled alive from the rubble 23 days after the devastating earthquake in Turkey.
Rescue officials say that the dog, which was surviving without food, water and sunlight, was taken out of the wreckage alive after a 2-hour long rescue operation on Tuesday and transferred to the hospital.
Rescue personnel say that we heard a sound from the debris, we went closer and heard that there was a dog under the debris, the place was quite narrow but there was a small hole through which the dog's nose was visible and then we After 2 hours of operation, the dog was brought out alive.
The video of rescuing a dog is going viral on social media, which surprised every viewer with joy that even after 23 days of the earthquake, the dog was rescued alive without eating or drinking anything.
Earlier, despite 17 days of the terrible earthquake in Turkey, 8 sheep buried under the debris were miraculously pulled out alive.