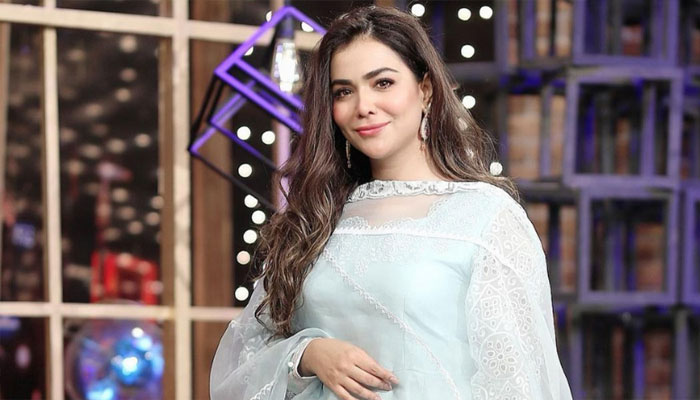 Actress Humaima Malik says that she never went to school and she He started working at the age of 14.
Humaima Malik recently appeared as a guest in a private podcast during which the actress also talked about her studies, showbiz career and personal life.
3rd class repeated 3 times then promoted to 4th class: Hamaima
Humaima Malik said that 'I was not fond of reading since childhood, I used to sit at the back of the class, I did not like mathematics but I was fond of being a class monitor, I repeated the third class 3 times and even after that I got promoted to the 4th class. I went, I didn't even know the basics of English, hearing She thought it was a girl's name, even asked a friend who is she?
The actress said that at that time we were living in a small house with a rent of 3 thousand rupees, we were 6 brothers and sisters. As a child, we used to sleep on the floor, I used to fight with Feroze about who will sleep with mom today.
She said that today I want to bring back my childhood because I don't remember my childhood, I wanted to come first in school, if not first, then come second or pass but when you want, you don't need it. Now I do poetry, I study English, I study literature, I still don't understand mathematics, but during this time I dug myself and whatever I am today, it's all because of my parents and my own. Gained credibility'.
Started showbiz career modeling at age 14: Actress
The actress said that she started her showbiz career with modeling at the age of 14, stayed out for a long time, although she never went to school as a child, she was very fond of going to university, but when I went to Punjab University in Limz, I thought. Allah placed me here but I admit that education is a very important weapon.
Talking about the divorce, Humaima said that 'I got divorced for the first time on the set of the film Bol, I was told to leave the film, I got married at the age of 18 but got divorced at the age of 20'.
Humaima Malik said that 'I don't get sleep but when I do, I sleep very peacefully because I didn't kill anyone, I did as much as I could'.