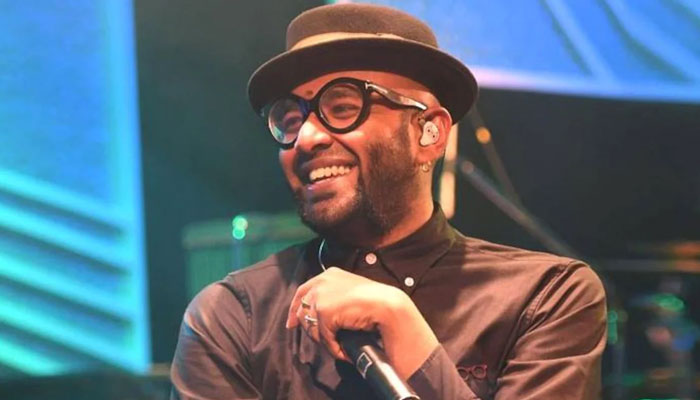 Famous Bollywood singer Benny Dayal was injured when a drone camera hit him during a concert.

According to Indian media reports, a drone camera hit the back of Benny Dayal's head during a live concert performance in Chennai on Friday, injuring the singer.
In videos that have gone viral on social media, Benny Dayal can be seen singing on stage at a concert, when a drone camera recording the video came close to the singer and hit him on the back of the head.
The singer immediately stopped singing after being hit by the drone and sat on the stage rubbing his head while the authorities attended and gave him medical attention.
After the accident, Benny Dayal released a video message to his fans on Instagram and informed them about his health.
He said that due to the impact of the drone, he suffered a minor injury on his head while his 2 fingers were injured which have been bandaged. The singer thanked the Chennai authorities for providing immediate medical attention.
Benny Dayal, however, also requested concert organizers to always hire a certified drone operator while advising artistes to have a person with them to control the drones to avoid such incidents.