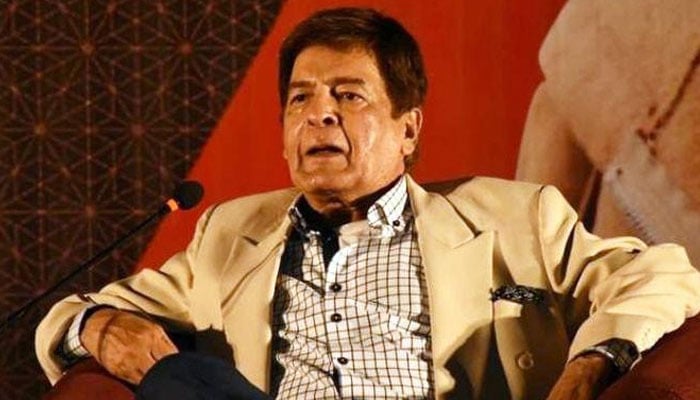 Famous film and TV actor Qavi Khan passed away at the age of 80.

Actor Qavi Khan was living in Canada with his son Adnan Qavi where he died. Actor Qavi was undergoing treatment at a hospital in Vaughan City, Canada.
Qavi Khan,
Son Adnan Qavi Khan confirmed his father's death in a conversation with Geo News and said that he was suffering from liver cancer, his funeral prayer and other details will be announced later.
Qavi Khan started his career with Radio Pakistan, he showed his acting skills in numerous TV, radio and stage plays. He acted in more or less 200 films.
Qavi Khan was also awarded the Tagha Hasan in 1980, in addition to the Nishan Imtiaz and Lifetime Achievement Award in recognition of his artistic services.
On the other hand, Prime Minister Shehbaz Sharif has expressed regret over the death of renowned actor Muhammad Qavi Khan.
The Prime Minister prayed for the forgiveness of the deceased and patience for the family members and said that Qavi Khan has performed his art on film, TV, stage and radio.
He further said that Qavi Khan's performance in Lakhin Three and Andhera Ajala is still alive in the minds of the people, his death is an irreparable loss to the art sector of Pakistan.
Apart from this, Caretaker Chief Minister Punjab Mohsin Naqvi also expressed his grief over the death of actor Qavi Khan.
He said that with the death of Qavi Khan, the golden era of acting ended, he gave a new dimension to TV dramas with his versatile acting.
Caretaker Information Minister Punjab Aamir Mir expressed condolences on the death of actor Qavi Khan and said that Qavi Khan was a versatile personality and a great artist, the void created by his death will never be filled.