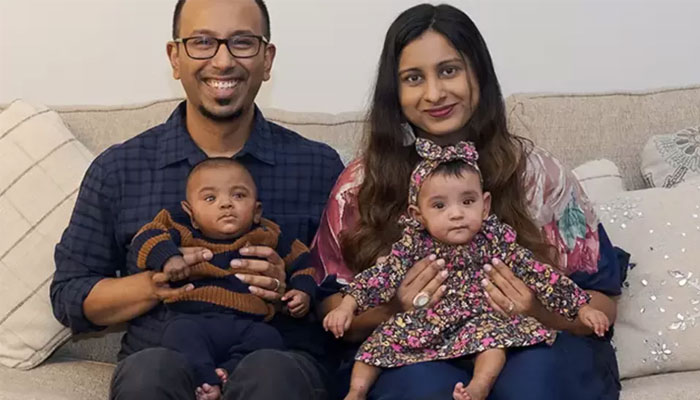 Siblings from Canada have won the world title for the fastest birth after conception.

These babies held the Guinness World Record for the most premature twins in the world.
Adiya and Adriel Nadarajah were given this honor on the occasion of their first anniversary.
Both of them were born in the 22nd week or 126 days of pregnancy.
Usually, if a baby is born before the 22nd week of pregnancy, the hospital does not try to save it.
These babies were also expected to be born in the 21st week.
The children's mother Sakina Rajendram and father Kevin Nadarajah were also told by the hospital administration that they could not help at such an early age.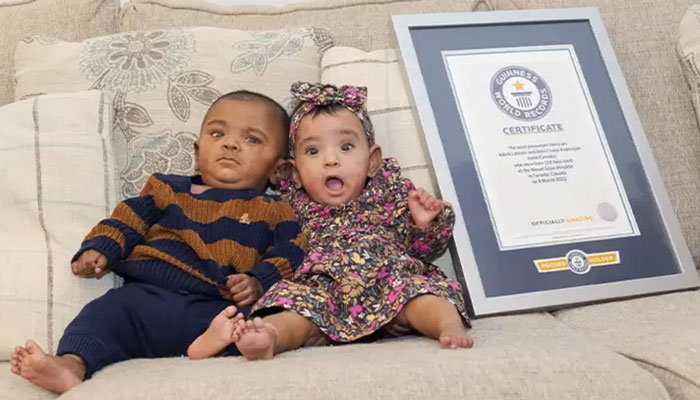 In fact, the doctors had said that the children had a zero percent chance of survival.
Luckily, the couple went to a hospital in Toronto that had a special ICU unit for children.
But even there they were told that if the babies were born even a few minutes before the 22nd week of pregnancy, they would be left to die.
Sakina tried to maintain the pregnancy for a few hours and the babies were born on March 4, 2022, 2 hours after the start of the 22nd week.
Now they are both one year old.
The record was previously held by twins born in the US in 2018.