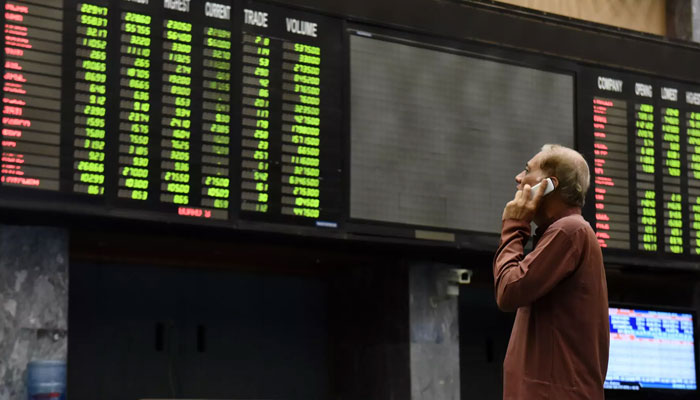 Business trend was mixed in Pakistan Stock Exchange today.

100 index closed at 41 thousand 358 with an increase of 24 points. 100 index remained in a band of 287 points during the business day.
Today's highest level of the index was 41 thousand 621, deals of 16 crore 28 lakh shares were settled in the market today for 6 billion 33 crore rupees.
The market capitalization has increased by Rs 9 billion today. At the close of business, the market capitalization of Pakistan Stock Exchange is 6 thousand 345 billion rupees.
Besides, a ceremony was held at the Pakistan Stock Exchange on International Women's Day.
At the Pakistan Stock Exchange, women started the business by ringing the traditional bell.
Chairperson Pakistan Stock Exchange Dr. Shamshad Akhtar said that the country's economy cannot develop rapidly without the participation of women, 620 women are directors of various companies, digital age is there and women can be empowered even by staying at home.