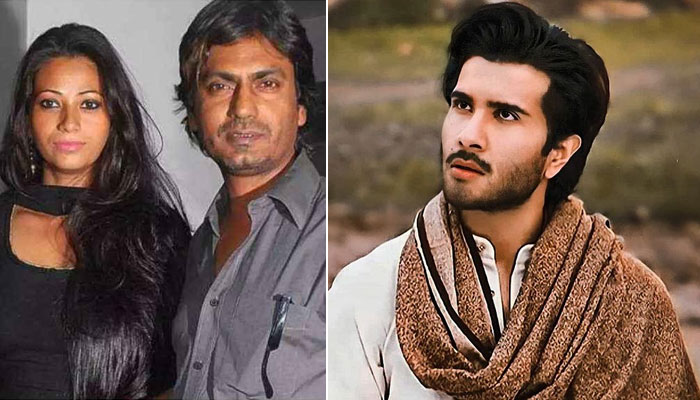 There is a dispute between Indian actor Nawazuddin Siddiqui and his ex-wife these days over child support, payment of expenses, property and other issues.
Day by day, Nawazuddin Siddiqui and his wife Aaliya make accusations against each other which are becoming the adornment of the media.
Recently, Nawazuddin Siddiqui's ex-wife Aaliya claimed that Nawaz had kicked her out of the house along with the children, besides that Aaliya had filed cases against Nawaz and his family.
After that, Nawazuddin Siddiqui issued a statement on his official Instagram account, in which he said, "I have been proven wrong every time because of my silence. I was silent for so long because my children must read this entire spectacle." .'
He said that the social media and the press have enjoyed portraying me through one-sided stances and videos, but I want to tell everyone that I and Aaliya have not lived together for the past several years and we are divorced, but we are children. were connected to each other.
He said that my children have been absent from school in Dubai for 45 days, on which the school is constantly sending me messages, while my children are being held hostage by their mother in India.
Nawazuddin said that I have been giving my ex-wife 1 million Indian rupees every month for the last 2 years for the good upbringing of the children and even when she did not go to Dubai with the children, I used to give her 5 to 7 lakh rupees per month. It does not include school fees, medical and travel expenses.
Now the reaction of Pakistani actor Feroze Khan has come out on this issue. Feroze Khan wrote on Nawazuddin Siddiqui's Twitter post, 'Sending many good wishes to my favorite actor.'
However, after severe criticism from Twitter users, Feroze Khan deleted his tweet.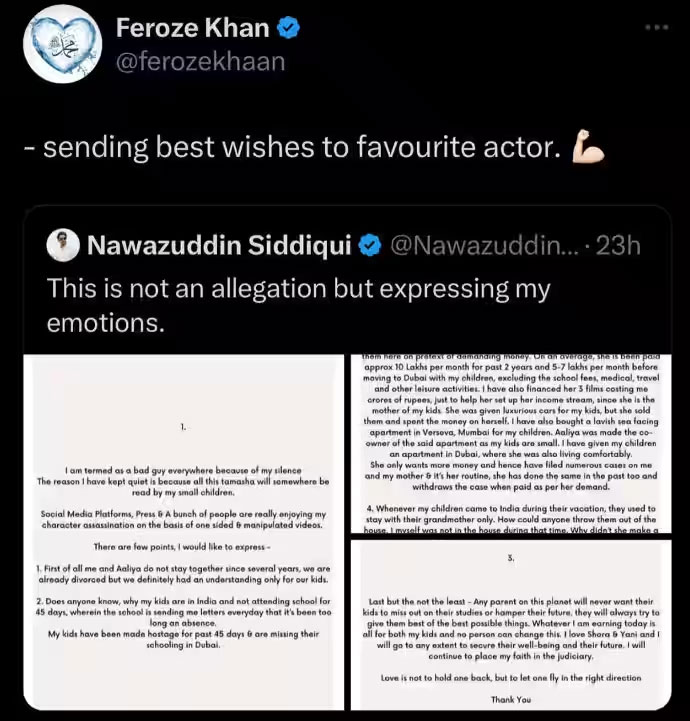 It should be noted that Feroze Khan's ex-wife Aliza Sultan has also been accused of physical violence and the case regarding meeting and extradition of the children is going on in the court.