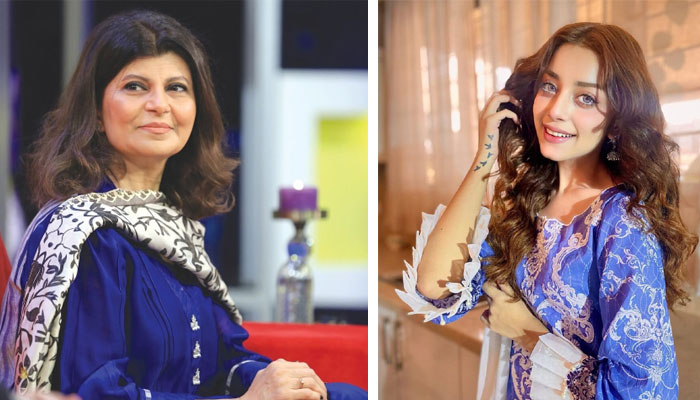 Senior actress Rubina Ashraf says that actress Alize Shah is zero for me.
Actress Rubina Ashraf along with senior actresses Atiqa Odhu and Nadia Jameel were the guests of a private TV show where the host asked the three actresses to give marks on Alize Shah's drama 'Chand Raat Aur Chandni', on which actresses Atiqa and Nadia Jameel Both gave 7 marks to Alizeh.
On her turn, Rubina Ashraf did not give Alize Shah any marks and said that Alize Shah is zero for me, on which Atiqa asked that because of Lux? To this, Rubina Ashraf replied yes.
The actress also criticized Alize Shah's acting to explain her position and said that Alize is seen with lipstick and curly hair in every drama, Alize is zero for me, Alize doesn't take off her make-up even in Sehri. , if I direct a play for Alizah, I will show her without make-up at least in one play or scene.
Rubina Ashraf further said that the era of acting like Alize has ended long ago, Alize's acting was nowhere in the drama.
However, the host objected to the comment made on Alizeh, on which there was a repetition between the host and Rubina Ashraf, on which the co-actresses tried to end the conversation by declaring it as Rubina's opinion, but both the host and the actress stood their ground. Stay strong.