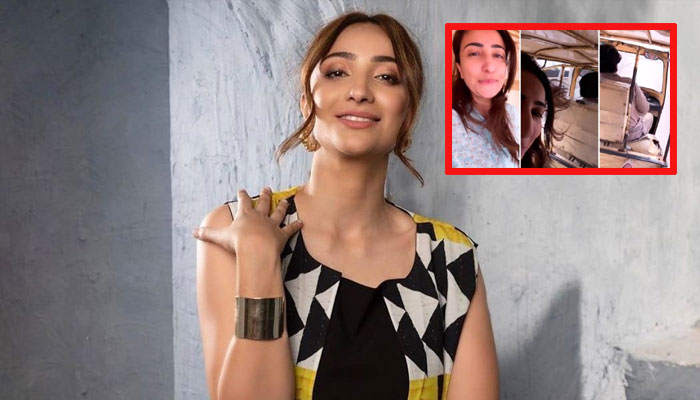 Actress and model Anush Ashraf traveled by rickshaw instead of expensive vehicles for two days as an adventure, but sharing the experience of this ride with social media users became expensive for the actress.
Anush Ashraf recently shared a video on Twitter in which he was seen enjoying a rickshaw ride.
In a tweet along with the video, Anusha wrote that 'When someone saw me traveling in a rickshaw for two days, he sympathized and offered a good ride, home was near so I took this ride as an adventure'.
In her tweet, the actress termed rickshaw ride as safe and cheap and wrote that seeing a rich person sitting in a rickshaw can upset anyone, but public transport should be made common for all people.
However, social media users did not like the tweet of the actress and started criticizing the video of the actress.
See comments
One user criticized the actress' video and wrote that the first rule of making it normal is to record it while being special and stop calling it an adventure, it's part of our daily routine.
A user commented on the actress' video and wrote that Burgers after taking a rickshaw ride for the first time.
A Twitter handle named Alexa advised the actress that it is a daily routine for the natives to try the Chingji trip.
A user named Hareem shared an emoji with the caption, "Where our dreams end, our struggles begin."
A user wrote that public transport is normal, rickshaw ride is a luxury.
One user wrote that even the elite class has its own doubts.