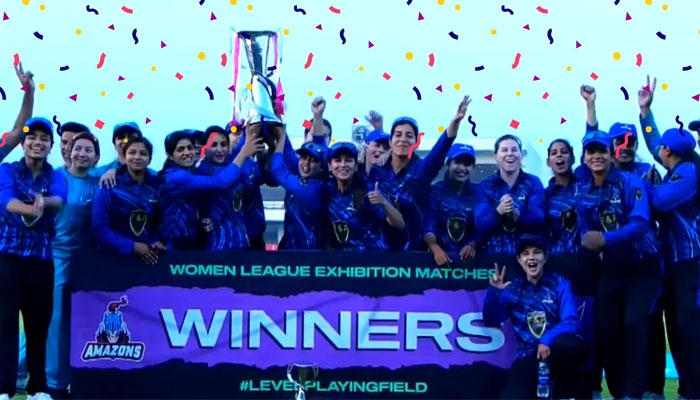 The exhibition women's league during Pakistan Super League (PSL) 8 was won by Amazons 1-2, in the last match Amazons defeated Super Women by 33 runs.
In the third exhibition match of Women's League played at Pindi Cricket Stadium in HBLPSL, the Amazon team scored 218 runs in the allotted 20 overs while batting first.
Amazon captain Bisma Maruf played an unbeaten innings of 51 runs.
Veteran batsman Danny Wyatt scored 43 and Tammy Beamont contributed 39 runs to the team's big total.
Ayman Anwar of Super Women took two wickets while Chamari Athaptu, Nida Dar, Umm Hani, Tobia Hassan took one wicket each.
Chasing a target of 219 runs, Super Women managed to score 185 runs for the loss of 8 wickets in the allotted 20 overs.
Super Women's Sri Lankan batsman Chamari Athaptu played a brilliant innings of 107 runs off 60 balls, but even this innings of his could not lead the team to victory.
Fatima Sana of Amazons took three wickets and Danny Wyatt took two wickets.
It should be noted that in the first match of the series, Superwoman won, while in the second match, the Amazons tied the series at 1-1.