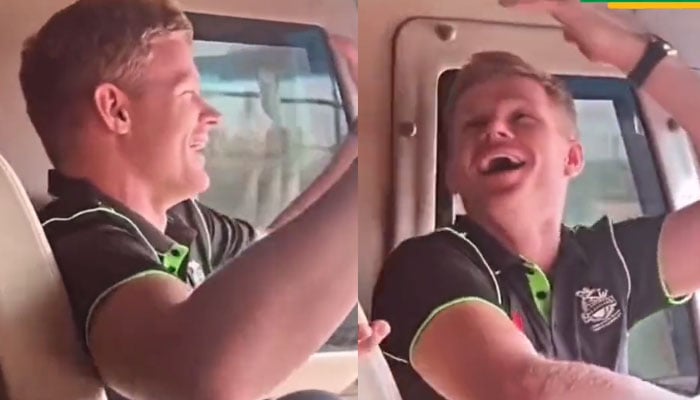 English cricketer Sam Billings of Pakistan Super League (PSL) team Lahore Qalandars has a favorite pastime besides playing.
Whether in the dressing room or on the road, Sam Billings is sure to sing while the rest of the team joins him.
Now the video of English player Sam Billings singing a song in Urdu has gone viral.
In a video that has gone viral on social media, Sam Billings is seen traveling in a bus along with the players of Lahore Qalandars, singing the famous song of Pakistani singer Izhar, 'Must Hua, Wabard Hua'.
Meanwhile, Sam Billings was supported by Afghan spinner Rashid Khan and other players.
It should be noted that the defending champions Lahore Qalandars secured a place in the qualifier match of Pakistan Super League (PSL) 8.
Lahore Qalandars will be in action in the qualifier match on March 15 at home ground. The team against Qalandars is yet to be decided.