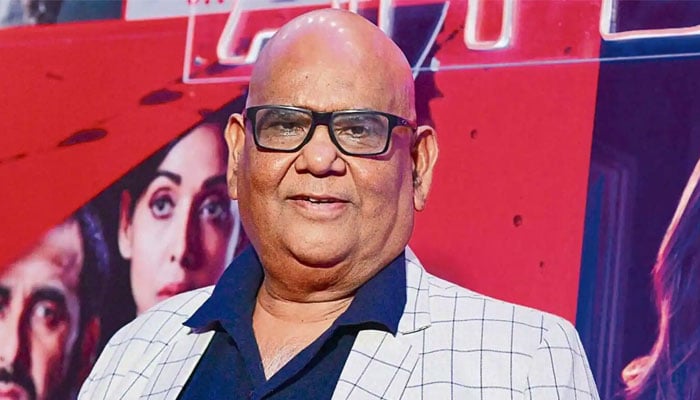 The position of an Indian businessman on the charge of murder of Indian actor Satish Kaushik has come out.
Kubir Group director Vikas Malu denied the allegation of actor Satish Kaushik's alleged murder leveled by his wife Sanvi Malu.
Vikas Malu said that wife Sanvi has baselessly accused me that I was not involved in any business with Satish Kaushik.
It should be noted that after the death of Indian actor Satish Kaushik, businessman Vikas Malu's second wife Sanvi Malu had sent a letter to Delhi Police Commissioner in which she accused her own husband of the actor's murder.
In his letter, he wrote that Satish Kaushik had given a loan of Rs 15 crore to his husband, there was a meeting abroad to return this money and after a lot of bitter words during this meeting, Vikas agreed to return the money. promised
Sanvi wrote that since the actor fell ill at her husband's farmhouse, she suspects that Vikas killed her after demanding the refund.
On the other hand, the Indian media had claimed that after playing Holi, some suspicious drugs were recovered from the farmhouse where Satish Kaushik along with other actors had a party in Bajwasan area of ​​Delhi.
The police said that the said drugs have been sent for testing, but after the post-mortem report of Satish Kaushik, it will be determined whether these drugs have anything to do with the actor's death or not.