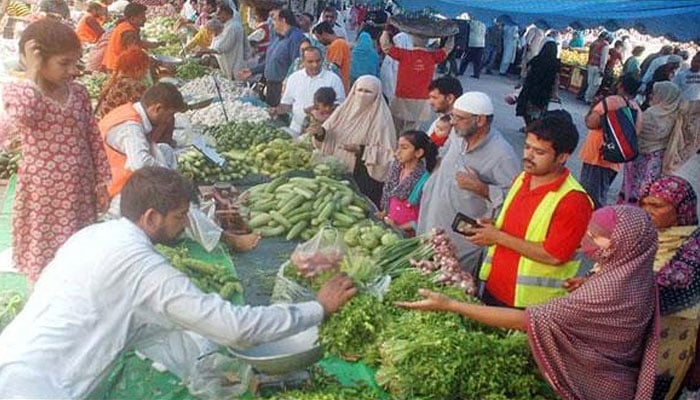 Even before the arrival of Ramadan, the profiteers have entered the arena, the prices of vegetables, fruits and essential items in the markets have started talking to the sky.
Dates are being sold at five and a half hundred rupees per kg in the markets of Karachi, whereas onions, which were previously available at Rs 50 per kg, are now being sold for up to Rs 150 in the markets.
Citizens say that in other countries the prices of food items and other items are reduced before the arrival of Ramadan, but in Pakistan such measures are not taken by the government.
Citizens say that it is difficult to have bread twice a day, then where to buy expensive fruits and vegetables when meat has disappeared from the table.