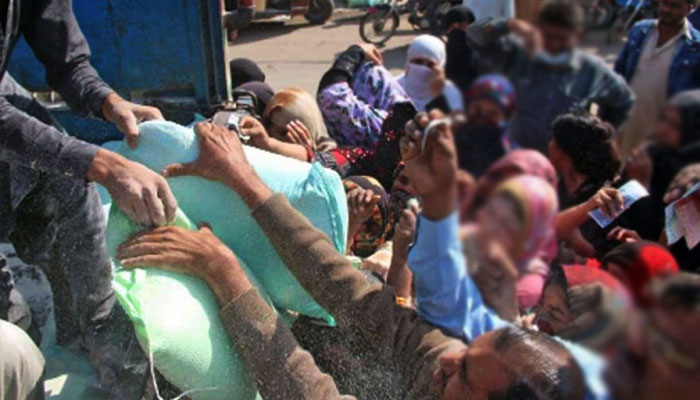 Prime Minister Shehbaz Sharif has announced that free flour will be given to 1 crore 58 lakh families across Punjab during Ramadan.
Speaking at a meeting held regarding the Ramadan package, Prime Minister Shahbaz Sharif said that free flour will be distributed from 25 Shaban to 25 Ramadan through utility stores.
The Prime Minister has also directed to establish another 20,000 flour distribution points for public convenience and said that the distribution of free flour should be ensured in a transparent manner.
The Prime Minister also invited Sindh, Khyber Pakhtunkhwa and Balochistan to join the free flour scheme.
Prime Minister Muhammad Shahbaz Sharif has said that for the first time in the history of the country, a package has been prepared for the supply of free flour for the poor people in Ramadan, modern technology should be used to prevent theft during the supply of flour.
According to the statement released by the Prime Minister's Office, the caretaker Chief Minister Punjab Syed Mohsin Raza Naqvi, Advisor to the Prime Minister Ahmed Cheema and relevant senior officials participated in the review meeting on the provision of free flour under the Ramadan package under the chairmanship of Prime Minister Shehbaz Sharif.
The Prime Minister said that no compromise on the quality of free flour is acceptable, citizens will be able to check their eligibility through SMS in the free flour scheme.
He said that the federal government will also provide support to other provinces in this program.