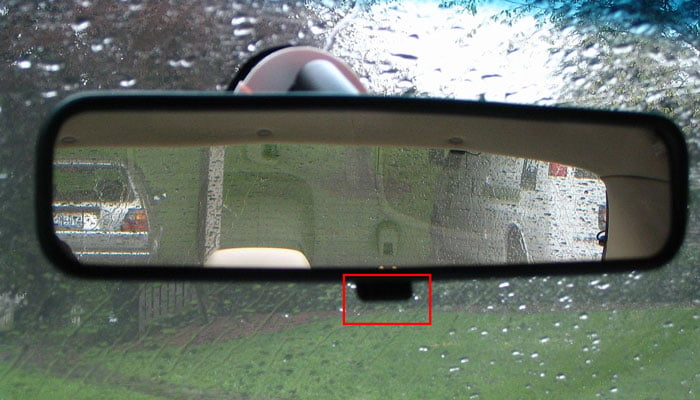 Millions or billions of people around the world travel by car every day.

But surprisingly most people do not know the purpose of some amazing features hidden inside the car.
One of these features is hidden in the rear view mirror which is right in front of the eyes but still most people are not aware of it.
It is the tab of the rearview mirror that can be important for the safety of the driver.
If you look at the rearview mirror, you will see a black tab or clip under it.
But most people don't know that it works as tab or clip night time mode.
This tab helps protect the eyes from glare from the headlights of vehicles behind at night.
This tab reflects most of the light from the headlights of the vehicle behind so that the eyes can see the vehicle behind despite the light.
This feature does not work when there is no rear light and you only see the roof mirror of your car instead of the rear view.
So it is better to turn this tab when the headlights of the vehicle behind are gone.