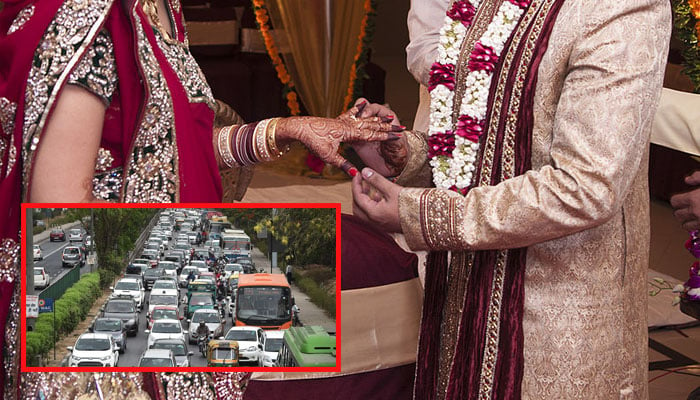 A bridegroom in the Indian city of Bengaluru, fearing blackmail from his ex-girlfriend, left the bride and ran away a day after the wedding.
According to Indian media, this incident took place on February 16, when the groom could not be found for several days, a complaint was filed with the police.
The report said that the groom was riding in a car with his wife when the traffic jammed on a road, he saw the opportunity and escaped leaving the bride in the car.
According to Indian media, the said person was being threatened by his ex-girlfriend to leak personal videos and photos.
The bride confirmed that the groom had told me about his ex-lover blackmailing him but I had assured him that I was with him.
The bride said that she was informed about the groom's affair before the wedding but decided to get married anyway because the husband assured her to end her previous relationship.
The bride further said that her husband had suicidal tendencies but the police have started searching for the missing bride.