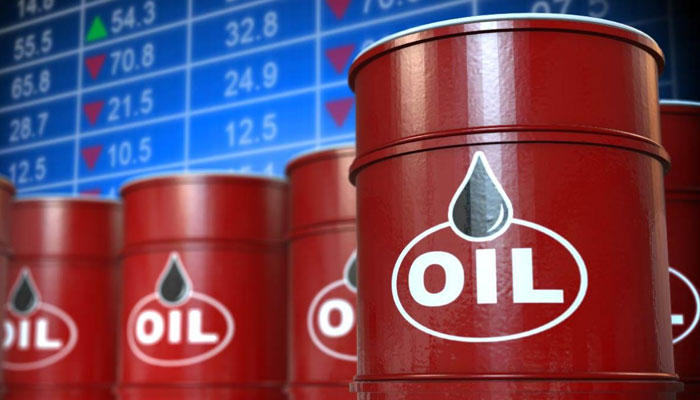 A clear decrease in oil prices has been recorded in the global oil market.
According to the foreign news agency, the price of American crude oil fell by 6.39% to 66.77 dollars per barrel.
The price of British Brent crude oil fell 6 percent to $72.80 per barrel.
Apart from this, the price of gas has also decreased by six and a half percent. The price of coal in the world market has also recorded a decrease.
The current price of coal is $137 per ton, after the Ukraine-Russia war, the price of coal per ton had reached $450. If coal becomes cheaper, power generation and cement companies in Pakistan will benefit.
If the prices of gas and oil remain low in the global market, Pakistan will be able to get relief for the purchase of oil and gas in the future.
It should be noted that despite the decrease in oil prices in the global market, the prices of petroleum products in Pakistan are continuously increasing, which is mainly due to the conditions of the IMF.