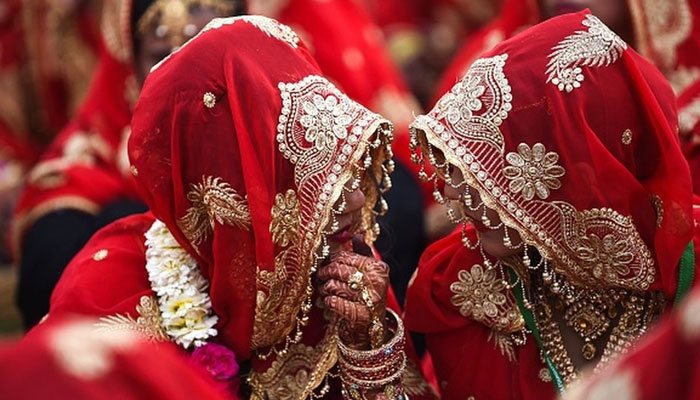 Two wives of an engineer living in the Indian city of Gwalior made a unique agreement to live with their husbands.
Harish Dewan, a lawyer of the local court of Gwalior, says that an agreement has been reached between the citizen and his two wives, according to which the husband will spend three days a week with one wife and three days with the other wife, while the husband will be free on the seventh day of the week. He will be the one he wants to spend time with.
Harish Dewan said that the above matter came to light when an engineer from Gwalior got married again to one of his colleagues, while he was already married in 2018 and during the Corona epidemic, he married his first wife to his parents in Gwalior. He was transferred to Gurugram himself.
The lawyer said that when the woman's husband did not return home for 2 years, she became suspicious and went to her husband's office in Gurugram where she learned that her husband had remarried here and had a daughter from his second wife. Children have also been born.
Later, after arguments, the matter went to court, but the husband refused to leave his second wife, after which an agreement was reached between the three by mutual consent that the husband would spend three days a week with one wife and three days with the other wife. while he will be able to spend one day in a week with whomever he wants.
The lawyer said that the husband also agreed to get separate flats for the two wives and to share his salary, and that this agreement is legally against Hindu law, but it is mutually agreed upon between the three parties and in There is no intervention of the court or any lawyer.