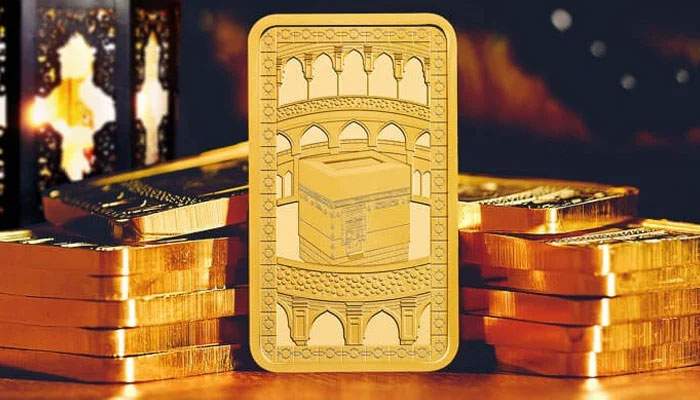 Britain's oldest coin maker, the Royal Mint, has released gold bars (gold biscuits) featuring the Kaaba, Islam's holiest site, ahead of Ramadan.
According to Arab media, these bars of 20 grams of gold have been made after consultation with the Muslim Council of Wales on behalf of the company.
A gold bar made of 999.9% pure gold with the image of Kaaba is priced at 1112.58 British pounds.
Andrew Dickey, Director of Precious Metals at the Royal Mint Company, said, "Using the 1,100-year history of coinage, our artisans have created gold bars with the beautiful image of the Holy Kaaba, the most sacred place for all Muslims.
He said that the Islamic theme has been chosen for the packaging of this gold bar, which can make it a valuable gift for our customers during Eid-ul-Fitr or a great opportunity to invest in 999.9% pure gold.
Bars of the new gold bar released by the company are being auctioned off at a charity event, with the proceeds from the auction going to aid earthquake victims in Turkey.