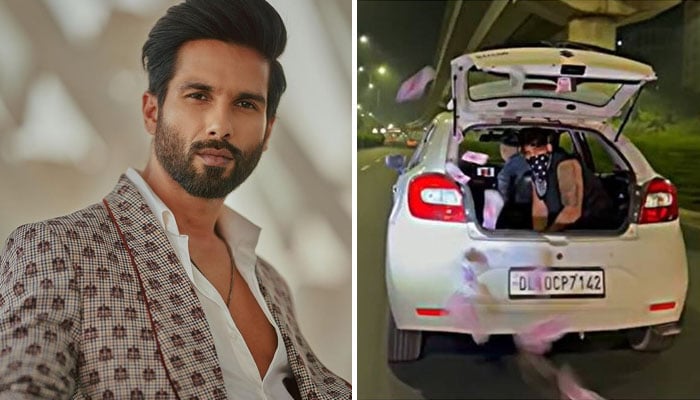 An Indian YouTuber was arrested for making a money-sucking scene of Bollywood actor Shahid Kapoor's new web series 'Farzi'.
New Delhi-based YouTuber Jaroor Singh Kalsi along with his friend Gurpreet Singh originally filmed the scene of Shahid Kapoor and actor KK Menon's web series 'Farzi' and posted the video on his social media account, after which police action was taken. .
According to the Indian media, the police said in this regard that 'when this came to the knowledge of the police, we took timely action, we found out that the YouTuber was blowing money from the car on the road'.
The police have registered a case against the YouTuber under the Indian Penal Code.
Apart from the YouTuber, two of his friends, who were riding a motorcycle and making the video, have also been booked.
Police say that money has been recovered from YouTuber Jarovar Singh, but the vehicle is yet to be recovered.