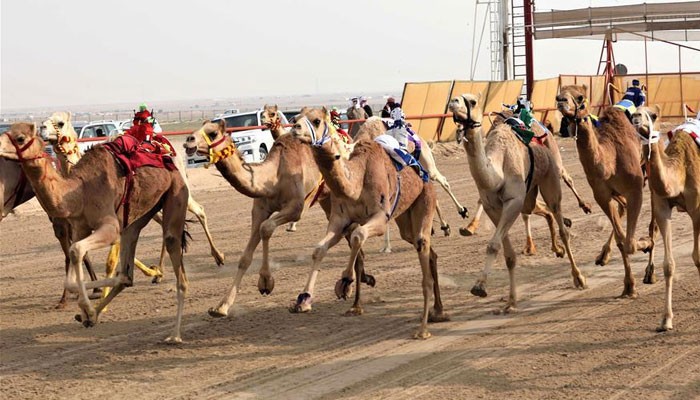 A camel race was held in the Awali desert of Saudi Arabia, for which a prize money of billions of rupees has been allocated.
According to a foreign news organization, the prize money of the race is more than 2 million 1 million dollars, that is 5 billion 95 million Pakistani rupees.
Camel owners from all over the world are competing in the region's biggest prize money race.
In addition to the cultural events in the camel race, an exhibition on the history and heritage of the region has also been organized.