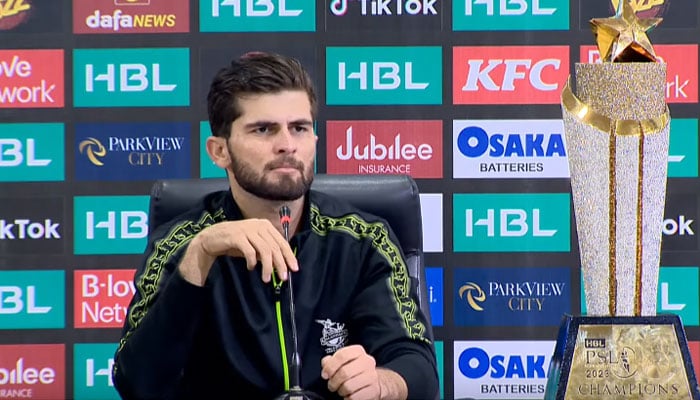 Pakistan Super League (PSL) team Lahore Qalandars captain Shaheen Afridi has said that I felt that if I batted up, I could do something. It wasn't, I thought that if we got a couple of shots, we would come out of the pressure.
During his press conference after winning the final match of the eighth season of PSL, he said that Aqib Javed and Samin Rana have an important role in making the team. When I shouldn't have because players like senior Mohammad Hafeez were in the team.
Shaheen Afridi said that my team demands that I take early wickets, whether I am playing in the league or for the country, I try to take early wickets so that I can put the other team under pressure.
He said that Haris Rauf is the best bowler in the world, I have blind faith in him, even if he has given 22 runs, still there are good bowlers, I have faith in him.
Shaheen Afridi said that credit goes to Mohammad Zaman, he has bowled well.
He said that Muhammad Rizwan is a different person, I call him Jannati, he is a special person and does special work.