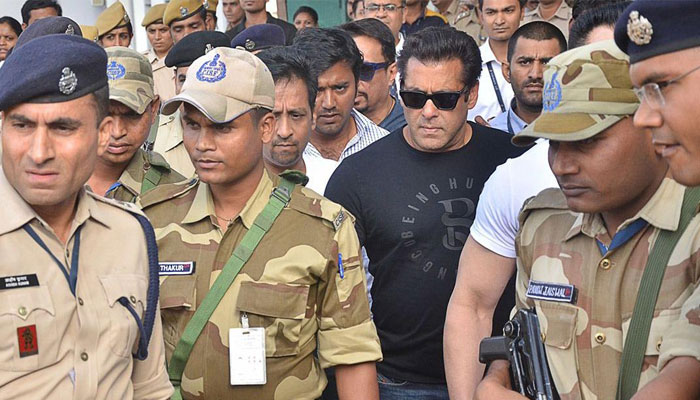 After Bollywood superstar Salman Khan received death threats, the Mumbai police increased security outside the actor's house.
After receiving a death threat via email regarding Salman Khan, the Mumbai Police registered a complaint under various sections against Rohit Garg, including gangster Lawrence Bishnoi and Canadian-born gangster Goldie Brar, at the Bandra police station on the complaint of a close associate of the actor. A case has been filed.
According to the Indian media, the police said that a close associate of Salman Khan had received death threats through an email from a person named Rohit Garg. Want to talk together.
It should be remembered that earlier, the gangster Lawrence Bishnoi, who was arrested for planning the murder of Indian singer Sidhu Moosewala, said that the purpose of his life is to kill Salman Khan.
According to Indian media, Lawrence Bishnoi urged Salman to go to the temple of his religious guru Jambeshwar (Jambaji) and ask for forgiveness. I will kill
According to Lawrence Bishnoi, his community considers the black buck to be an incarnation of their religious guru, Lord Jambeshwar (Jambaji), so the court will not make a final decision on the conviction or acquittal of Salman Khan in the case, if Salman Khan and his father Salim Khan. If Jambaji goes to the temple and apologizes, he can change his mind, otherwise the Bishnoi community will kill him.